JUST CAUSE 4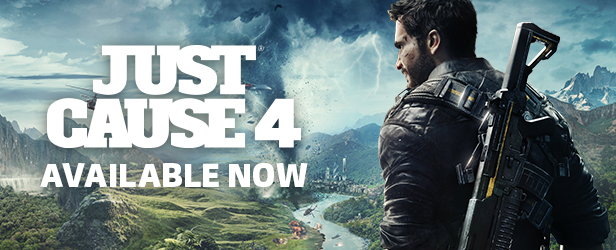 XXL Edition


The Just Cause 3 XXL Edition packs the critically acclaimed Just Cause 3 game as well as a great selection of extra missions, explosive weapons and vehicles to expand your experience in Medici. This ultimate edition of the game will please newcomers who want to jump into all of Rico's missions with a boosted arsenal and exotic new vehicles.

This pack includes the following items:

Just Cause 3

Air, Land and Sea Expansion Pass

Weaponized Vehicle Pack

Explosive Weapon Pack

Reaper Missile Mech

Kousavá Rifle
Reviews and Accolades
9.5/10 "Just Cause 3 may be the only recent release that truly qualifies as a sandbox" - Forbes

9/10 "Just Cause 3 is probably the most goddamn fun I've had in a game this year" - US Gamer

9/10 "Spectacularly Destructive" - GAME REACTOR

8/10 "A wide-open playground primed for explosive action" - IGN

8/10 "A stunning display of cause and effect" - Gamespot

8/10 "it's hard not to cackle with glee after watching yet another base bloom into a fiery blossom" - Game Informer

8/10 "lives up to the series' standard of high quality explosiveness by exhibiting just how a sandbox game should operate" - EGM

8/10 "A memorable game that's hard not to like and recommend to others" - Destructoid
Bavarium Sea Heist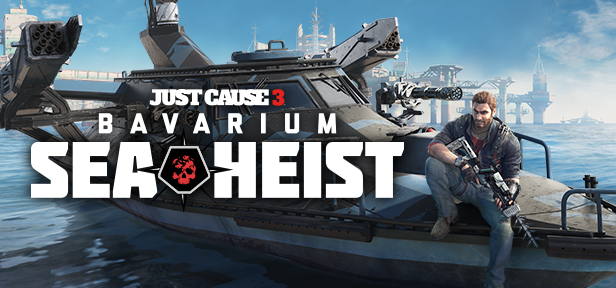 Just Cause 3: Bavarium Sea Heist is available now!
MECH LAND ASSAULT


Just Cause 3: Mech Land Assault is available now!
SKY FORTRESS