Early Beta Access



By launch week, on Early Access all costumes will be unlocked, play with any one you want!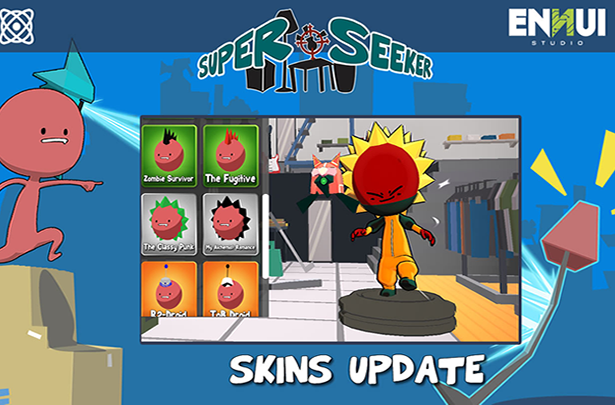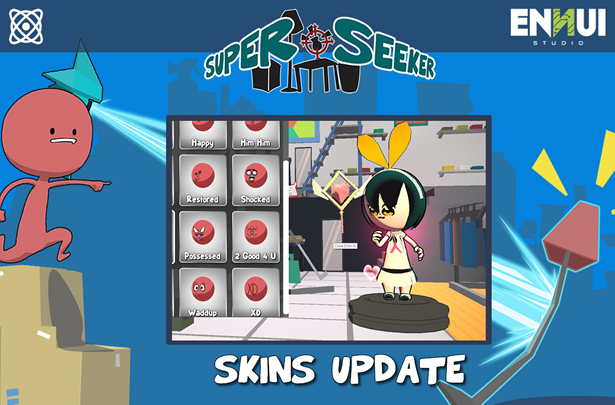 Update Notes
Update 11/16/2018 - Hello Seekers!

We are very happy with your response and feedback of the game, so you have to know that all the suggestions and comments are being listen :D

We are gonna make updates constantly, to make this one of the most fun multiplayer experience for you!

Release Notes:

Balance in the Transformation time. -50% in the battery consumption while Disguise as a Prop

Balance in the use of the Radar. +50% in the battery consumption while radar is in use.

Chatbox Fix. Now Working fine in all Resolutions

Character Face fix: no more distortion in any face selected for your character

The Maps now change every 3 Matches

Optimization fixes

Single Player Lobby Added. Now you can check out diferent props and hidden spots while you wait for a Match



We hope you're enjoying the game and like all of the improvements and updates that we are preparing for you <3

Update Notes
Hello Seekers and Happy Holidays!
In the spirits of this season, we have a really cool surprise for all of you :D

This December 1st, we are gonna have a Christmas theme update for Super Seeker.
This includes new costumes for your character, a new C-K3R and a re-skin of the Maps of the game.

This update will last until January 1st, so dont miss the opportunity and get all this new season exclusive content!

Update 12/01/2018

15 New Costumes for your character

10 New Faces for your character

1 New C-K3R

Re-skin of 2 maps

We hope you have a lot of fun and happy moments with your friends and family this time of the season ★

About the Game
Super Seeker! is a "hide & seek" multiplayer game, where one team can disguise itself as environment "props" while the other team tries to unmask them and shoot them down before the time runs out.





You are one of the luckily selected first testers of the newest piece of cutting-edge technology, the "C-K3R", One of the most advanced and adaptable systems of personal defence of the Century.

This technology provides a wide catalog of arsenal at your disposal to finish any possible threat and a new Selective Dynamic Camouflage System that allows the C-K3R to change the visual form of its user, transforming it into any object that is around it for a limited amount of time.
Turning it into an admirable and multipurpose weapon for any possible situation on the battlefield.
Enter the test arenas, try the C-K3R features, hunt the Hiders or hide from the Hunters, and take your team to the Victory!





For Every time that you participate in of the Test Matches, you receive a Monetary Compensation (Seeker Points). You could use this points to get lots of different Costumes, Hats, Helmets and C-K3Rs for you.
Remember! Just because your hunting down your friends or running away from a dozen furtive hunters, doesn't mean you don't have to look Fabulous ⋆



P2P Online Game Multiplayer (Not Server Need it)

Online Multiplayer; Up to 16 Players Matches

Play as a Hunter or a Hider in diverse and fun maps

Play on public matches with other experienced Player, or open up your own private macth and play with your friends only

Dozens of costumizable options for your Characters

DeathMatch! In the Last Minute of every Match, Hiders will be able to attack the Hunters instead of Hiding