Early Beta Access
FIRST BETA IS FINALLY HERE!

You should keep in mind this game has been developed by a single person as a hobby, so there are a lot of things that may seem simple. But as long as you play, you will understand where the magic is, and the amazing possibilities of what can become.
Become part of the project!
All kind of feedback will be very apreciated (suggestions, bugs, errors, new ideas, etc...). Send emails to

[email protected]



About the Game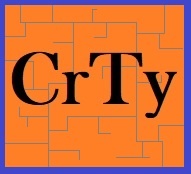 Crafting Tycoon
The tycoon crafting road design game.

Do you like road planning, crafting, complex networks, tycoon games or trading? Lets design the best road networks and expand them to create larger and larger road networks to assemble more than 40 different products, taking care of incomes & outcomes of money by importing &exporting from 5 different dynamic market systems, and trade between them to obtain better profits.